Drawings of items to be modeled are very useful to the modeler.  Here are some representative samples of drawings from the Society's archives to give you an idea of our holdings.  All of the folio drawings below come from the R. L. Crump/Priest Library held by the Temple Archives.  Click on the thumbnail to see the full-size drawing.
Motive Power.  In addition to engineering drawings of motive power, the Society has  some folio drawings of  diesel locomotives in use in the last decade of  the Santa Fe. In addition to a sketch, the folio has much useful information in the table below the drawing.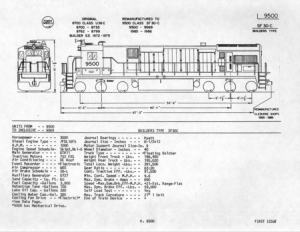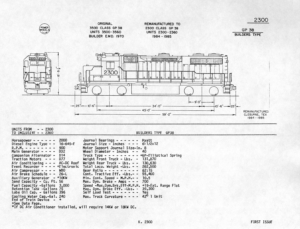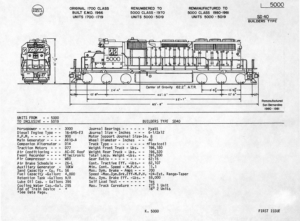 Rolling Stock.  The Society has a large collection of folio drawings of freight cars.  The folio dated March 27, 1980, contains 844 pages.  As with the folio drawings of motive power, the freight car folio has much useful information.
Way Cars.  The 1980 folio has eleven classes of way cars, three of which were bought new and the remainder are rebuilds of older way cars.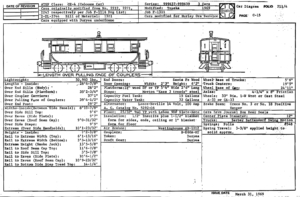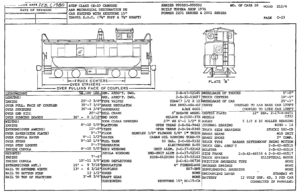 Box Cars.  There are 307 pages of boxcar folio drawings from Bx-61 to Bx-220 and from Fe-27 to Fe-40.  Only a small sample of the folio can be here at any one time.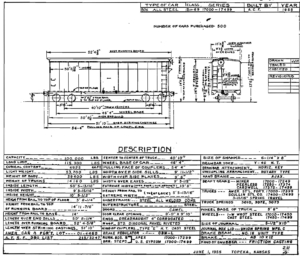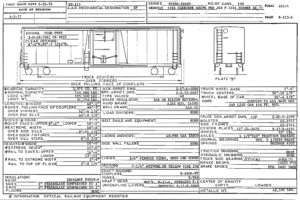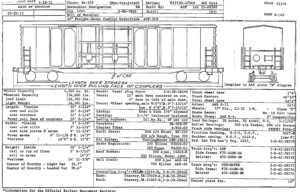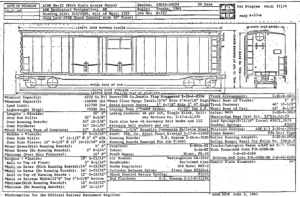 Covered Hopper Cars.  Covered hopper cars are second only to boxcars in numbers of cars on the roster after 1970.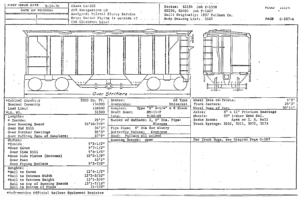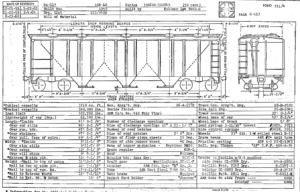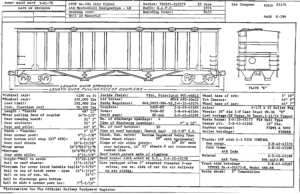 Flat Cars.  Flat cars have a wide range of configurations including standard general flat cars, wallboard and lumber cars, depressed center cars, TOFC/COFC flat cars, and auto racks.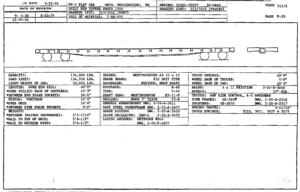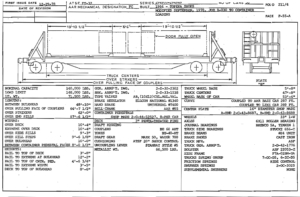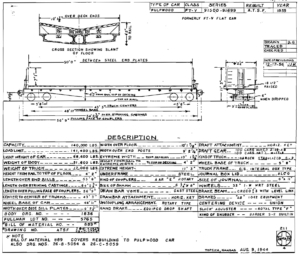 Open Top Cars.  Open top cars include drop bottom gondolas, air dump cars, solid bottom gondolas, ballast cars, hopper cars, and ore cars.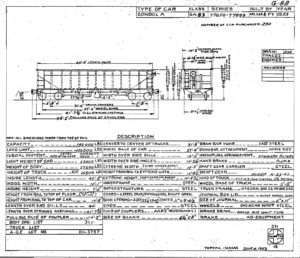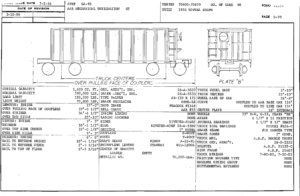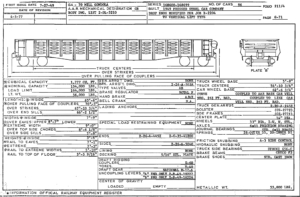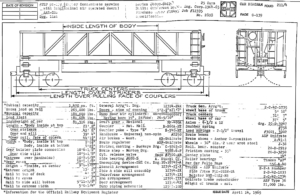 Refrigerator Cars and Insulated Boxcars.  Both of these car types were given Rr classifications although the insulated box cars were later changed to the Bx classification series.  Unfortunately the folio does not include any ice bunker refrigerator cars only mechanical, or in Santa Fe parlance, mechanical temperature control (MTC) cars.
Tank Cars.  Santa Fe tank cars were not used in general revenue service but were most often found in company service. The oldest cars in the folio are tank cars dating to 1910.
Strucures.  Both archives have extensive collections of structure drawings.  Depots are most prominent, but all types of Santa Fe structures are included.  Here is a small sample.